SAGEMONOYA Newsletter back Number Vol.10
Netsuke and Sake
Twenty-four years ago, during the ''PARIS–EDO" Netsuke Convention, SAGEMONOYA organized a lecture titled ''Netsuke and Sake".
We are still proud when remembering that it was the most successful lecture during that event, having been repeated three times by general demand!
The various large bottles we brought from Japan were quickly empty during the first lecture, and we had a logistic problem to find new ones because at that time Sake wasn't as popular as it is now in France! However, we managed, and every time all attendees were thrilled and, shall we say, very "happy"…
Let's mention that Netsuke shown during the lectures were somehow overlooked, although all were related to Sake! However, we sold all of them and gathered some again to bring back great memories to those collectors who were lucky having registered to attend our lectures during that 1994 Convention.
These collectors, as well as all others, are always welcome to taste our own SAGEMONOYA brand Sake at our gallery in Tokyo.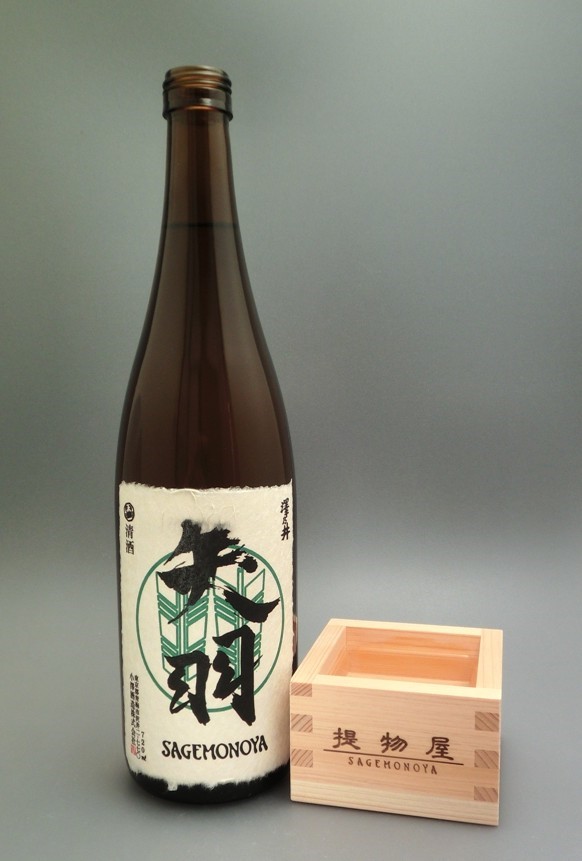 This Sake is elaborated by the Sawanoi brewery in western Tokyo, established over three hundred years ago when the region was called Musashi. Using traditional Edo period brewing methods, the flavour of Genroku is very much different from modern Sake. We serve it cold in Masu, the traditional Japanese rice measure boxes in Kinoki wood! If not yet experienced, please visit us and do so! You will be nicely surprised.

All the items shown hereunder are available for purchase, except the last one, the happily sleeping farmer taking a good rest after emptying a gourd of delicious SAGEMONOYA Sake!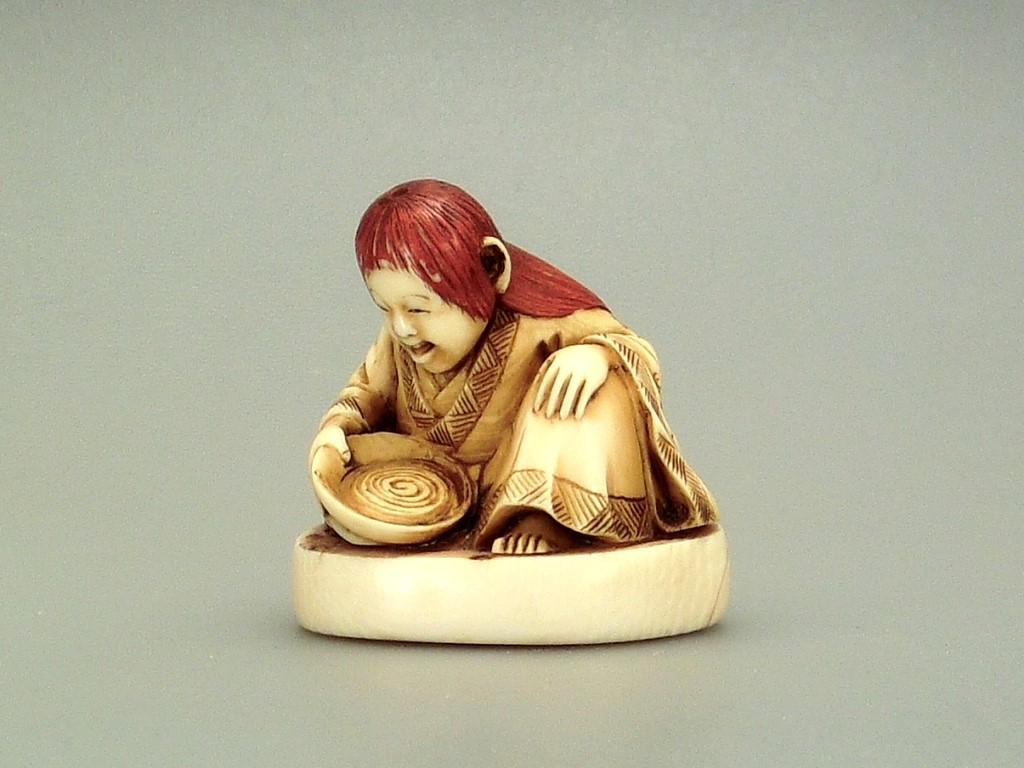 Shojo with large Sake cup
Netsuke signed TOSHITSUGU 19th century 3.5 cm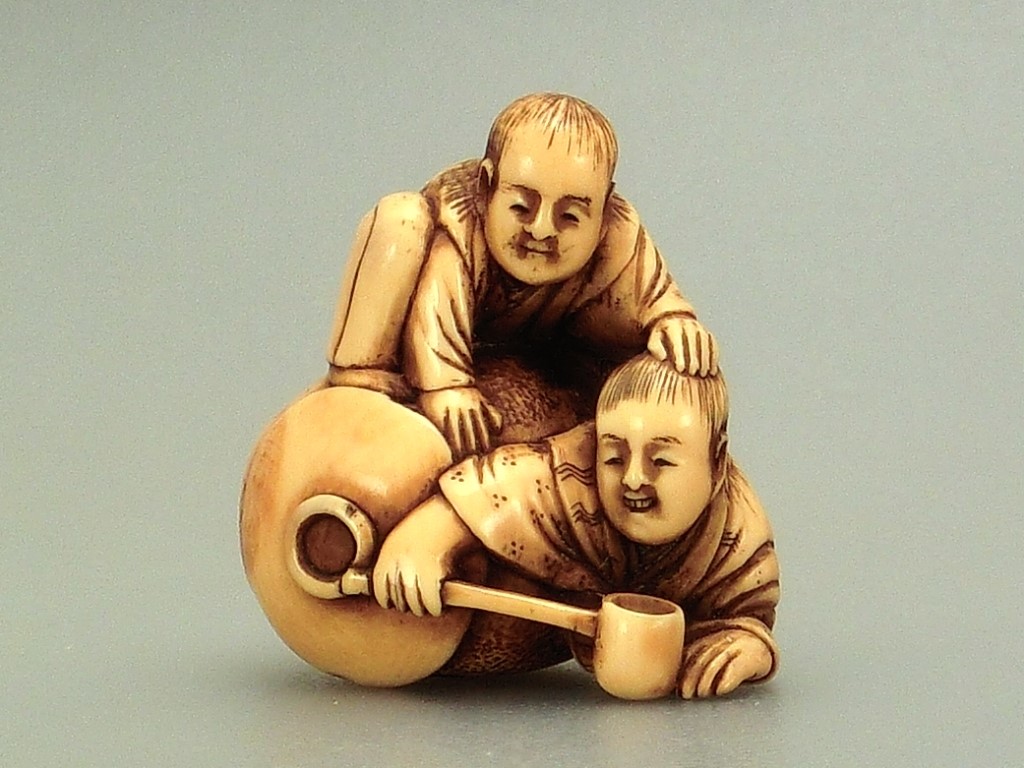 Two Shojo with Sake cup and Ladle
Netsuke signed TOMOHISA 19th century 4 cm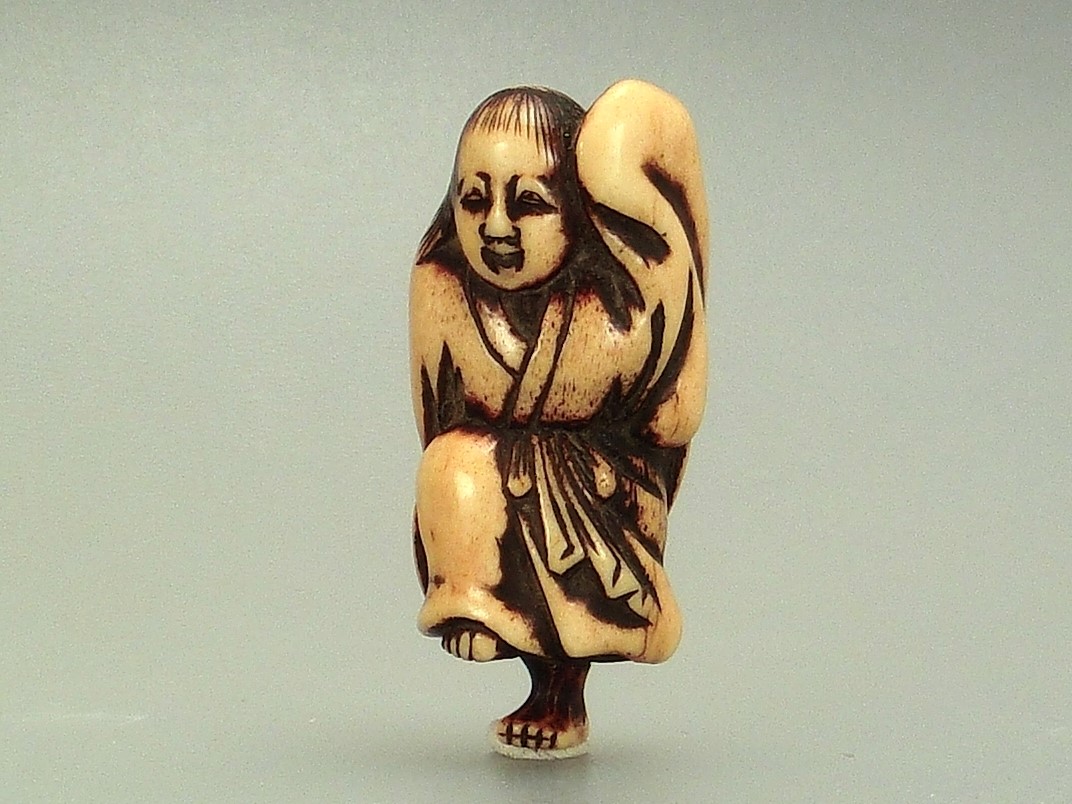 Happily dancing Shojo
Unsigned Netsuke 19th century Stag 4.7 cm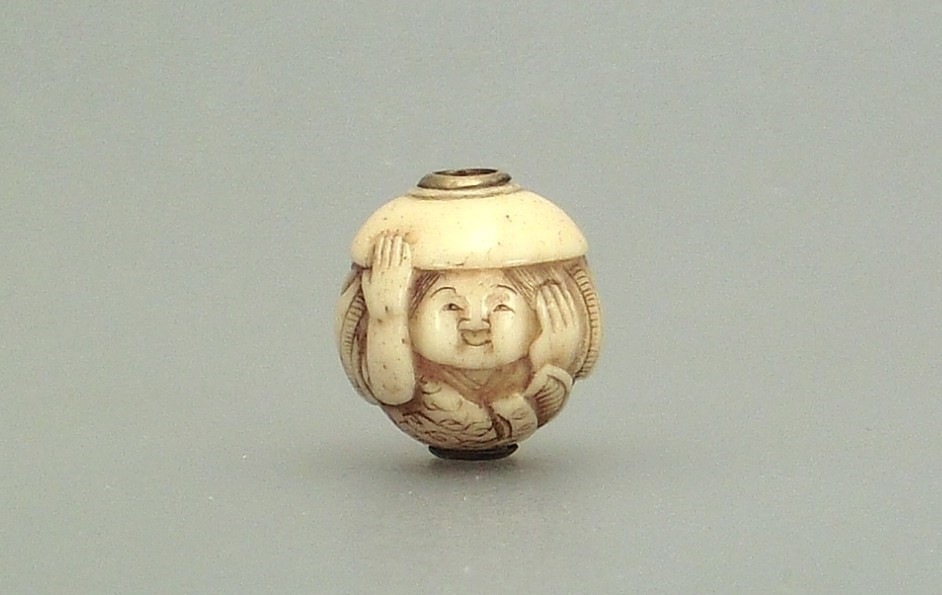 Shojo with Sake cup on his head
Ojime signed MASAYUKI Stag 1.8 cm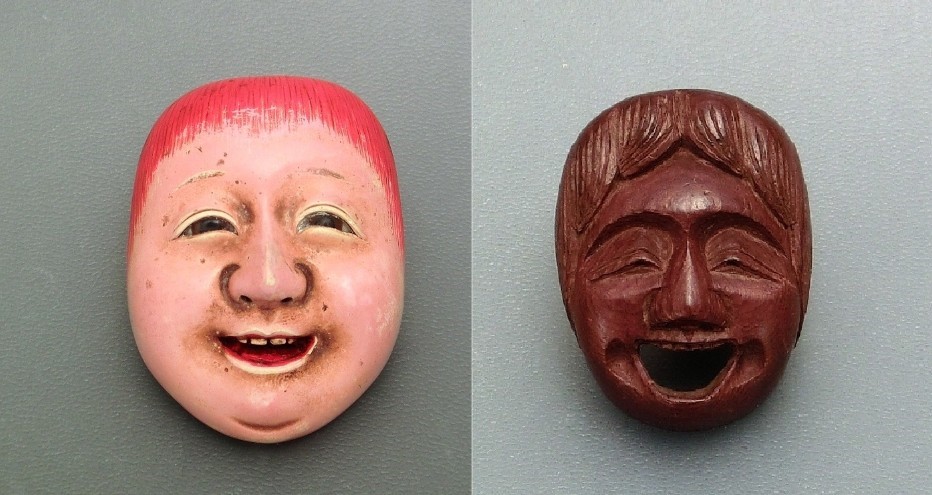 Two happy Shojo masks
Left: Lacquered Netsuke signed KEIZAN 19th century 4.9 cm
Right: Netsuke signed SUKEYOSHI Taisho period 4.1 cm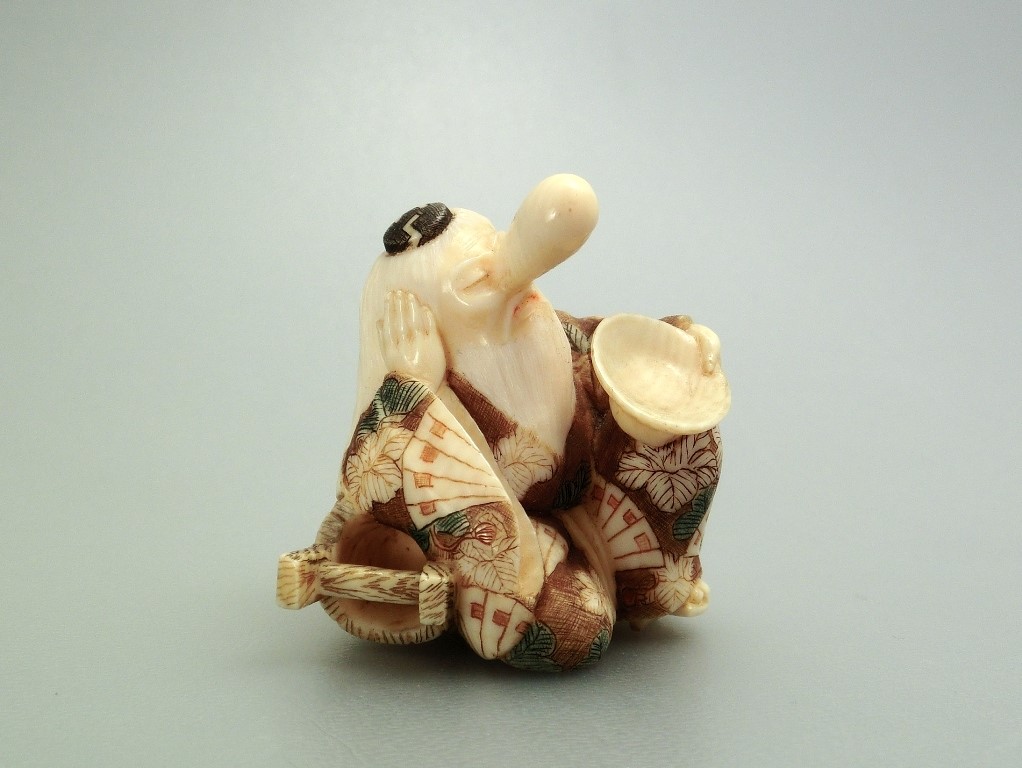 Sojobo (Kuramatengu) enjoying Sake
Netsuke signed KOZAN 20th century 4.6 cm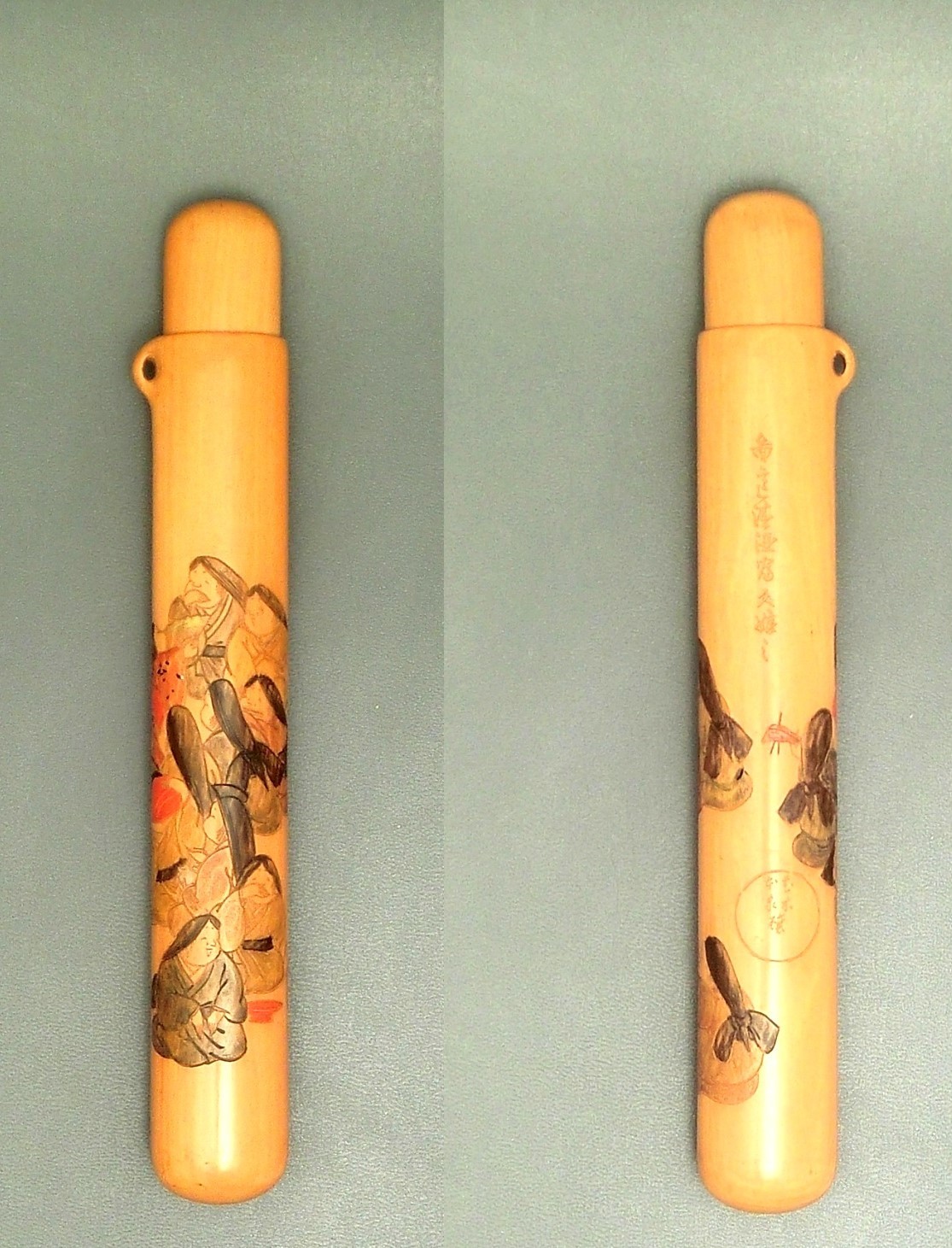 A gathering of Sake drinking Okame
Unsigned pipe case (from the Fukumusume Sake brewery)
Meiji/Taisho period 21 cm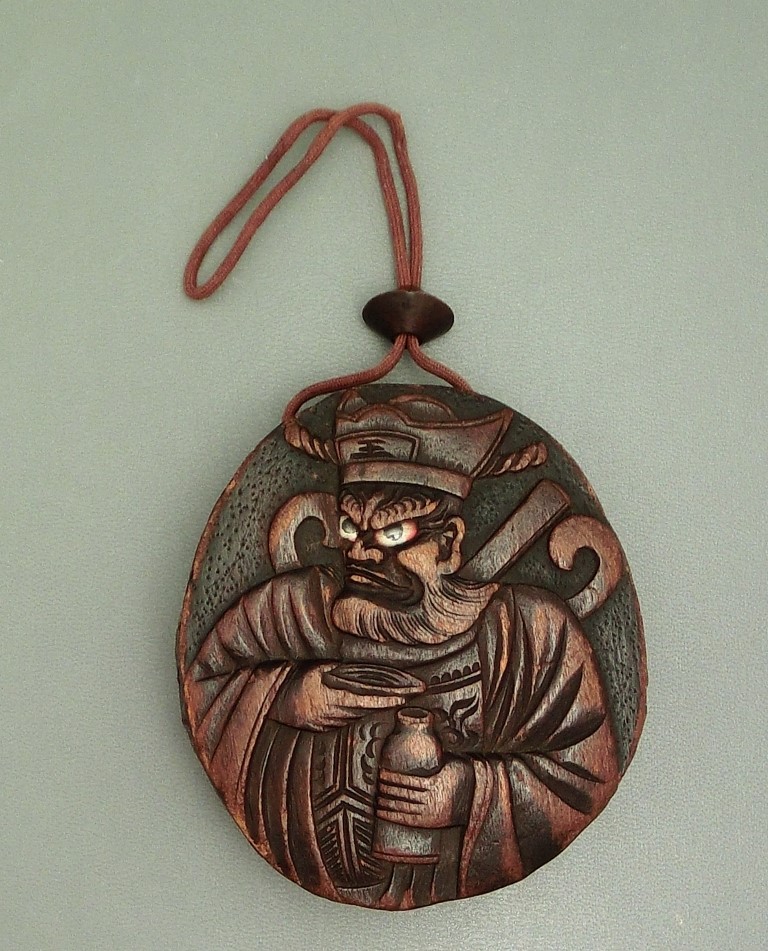 Ema-O drinking Sake
Unsigned Tonkotsu 19th century 8.9cm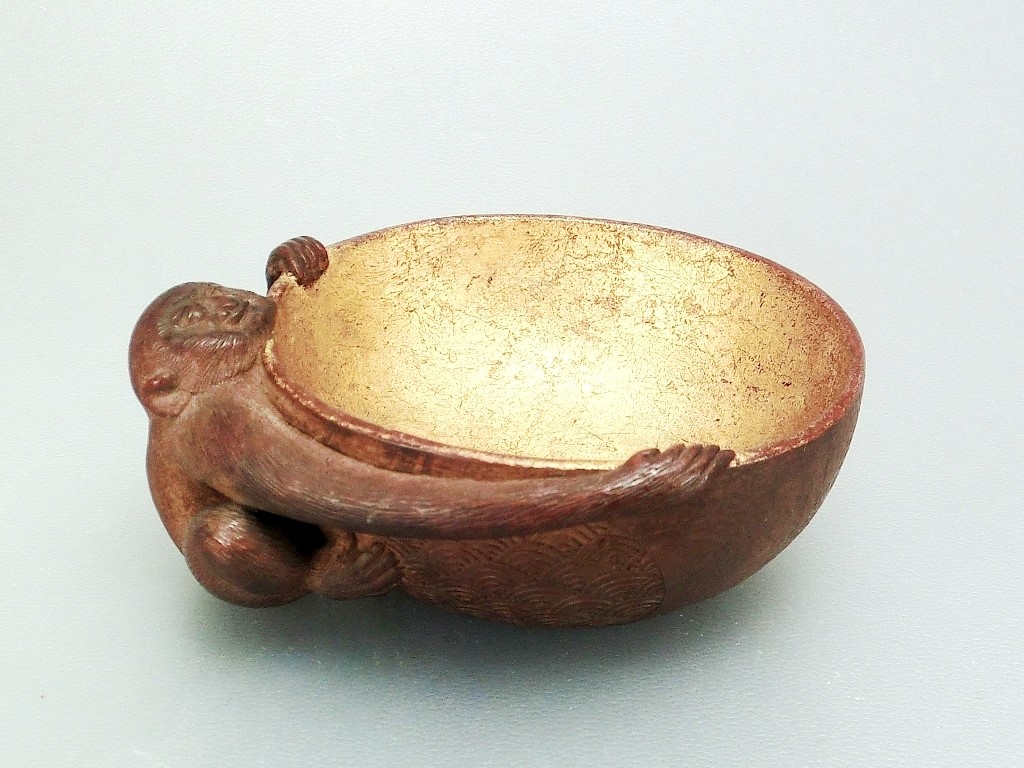 Monkey holding a full moon-shaped Sake cup
Unsigned Cup Netsuke Wood 19th century 8.3 cm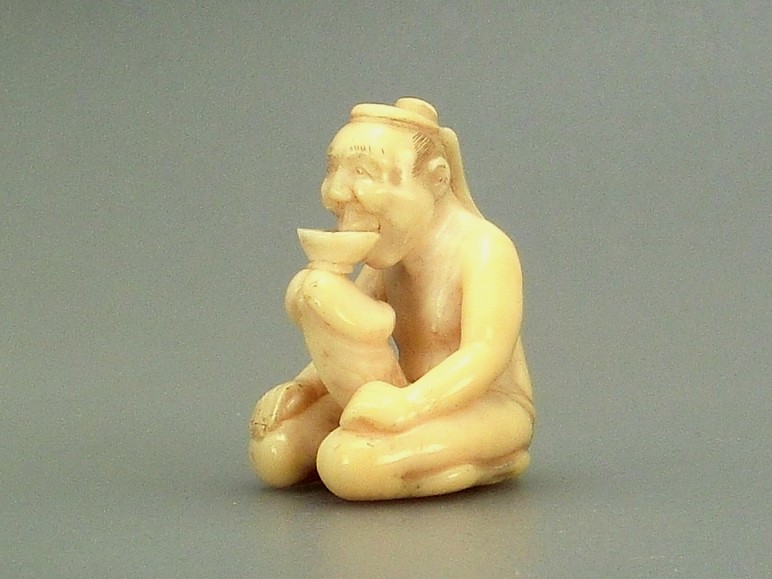 An unusual way of tasting Sake
Netsuke signed RAN'ICHI 19th century 3.3cm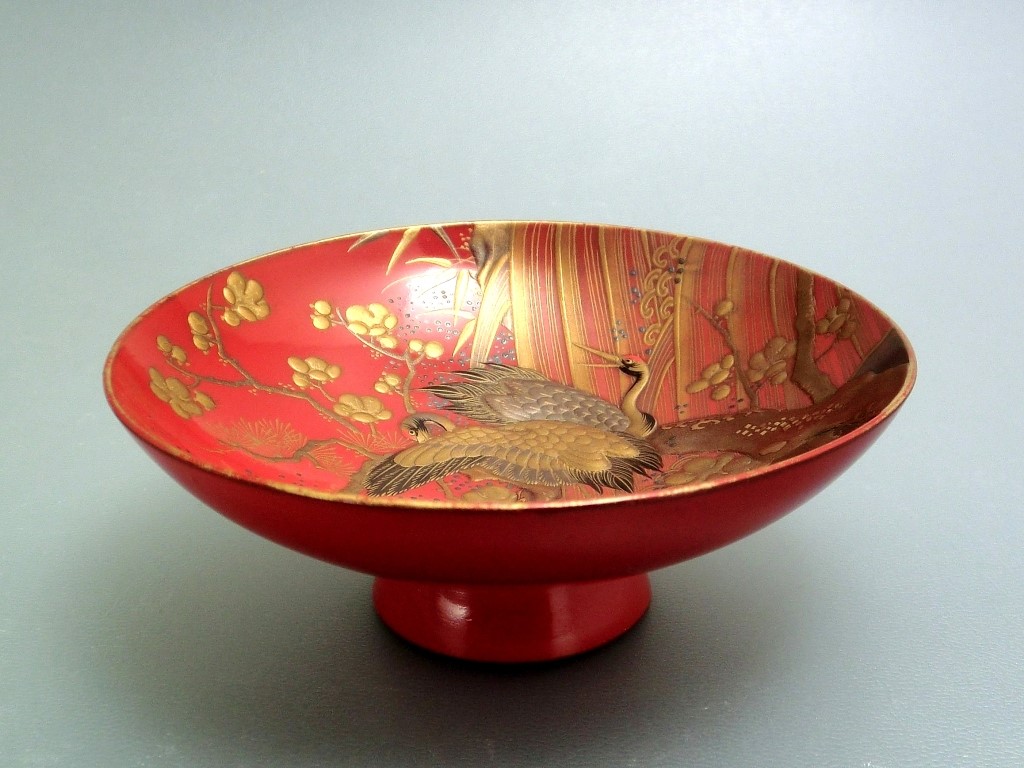 Ceremonial Sake cup with Takamakie design of
Two Dancing Cranes and a Minogame
Signed TOSENSAI Meiji/Taisho period 9.75 cm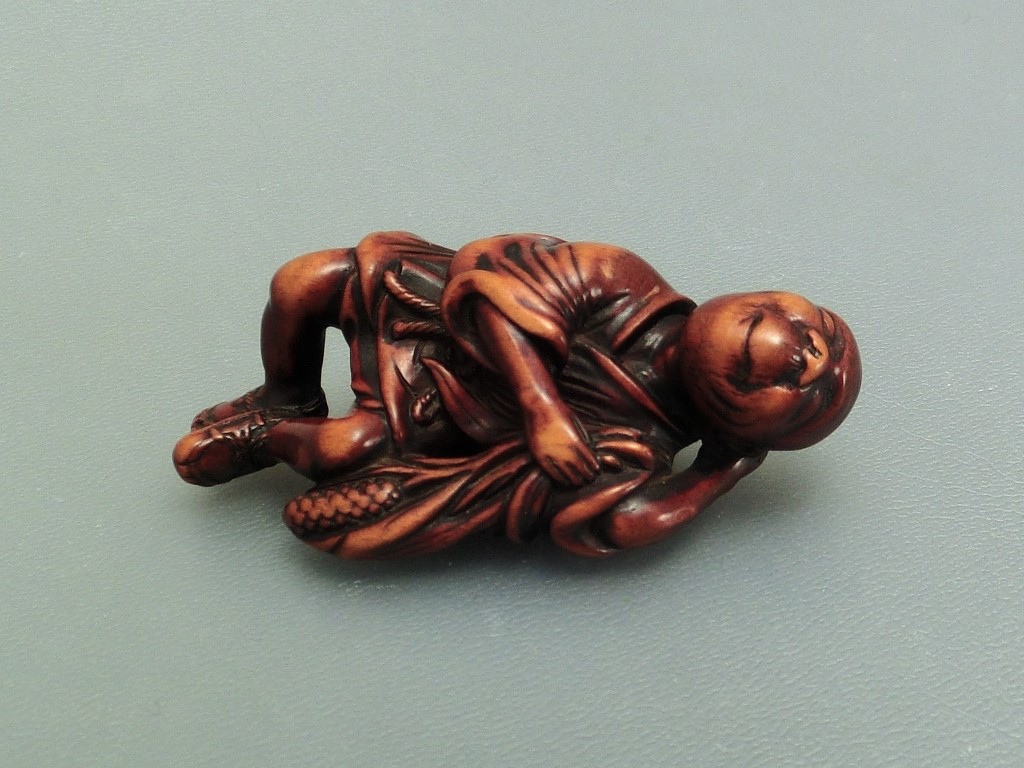 Happily sleeping farmer
Unsigned Netsuke 18th century 6.3 cm
And, until next time, we wish you ''KAMPAI''…
The Sagemonoya team
SAGEMONOYA Newsletter back Number