SAGEMONOYA Newsletter back Number Vol.8
Dogs and Puppies
The zodiac animal for 2018 is the Dog.
Various types of dog designs are found in the Netsuke world, including western-style dogs most likely introduced by Dutchmen centuries ago.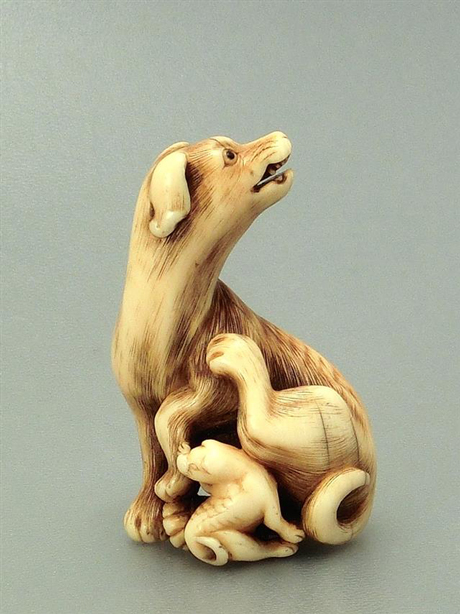 Bitch and Young Ivory Signed MITSUHARU 18th C 51㎜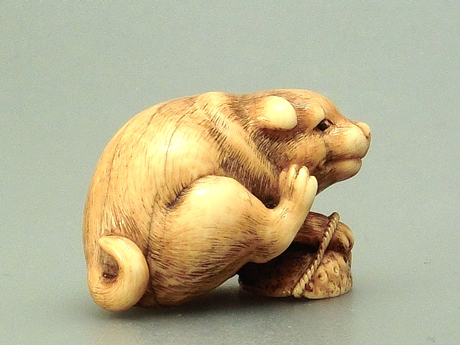 (L) Puppy with Abalone Shell
Ivory
Signed OKATOMO 18th C 39㎜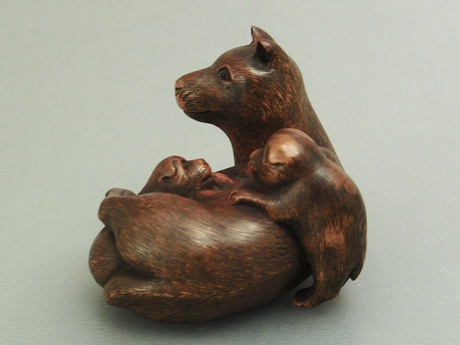 (R) Bitch and Puppies
Wood Signed SHINZAN
(4th MASANAO of Ise generation) 20th C 47㎜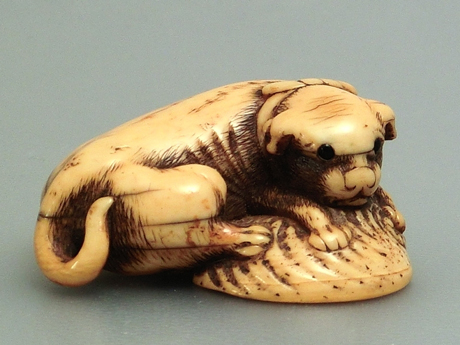 (L) Puppy with Abalone Shel
Ivory Unsigned 18th C 42㎜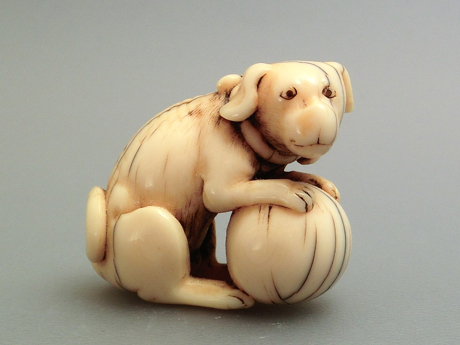 (R) Puppy with a Ball
Ivory Signed TOMOTADA 18th C 41㎜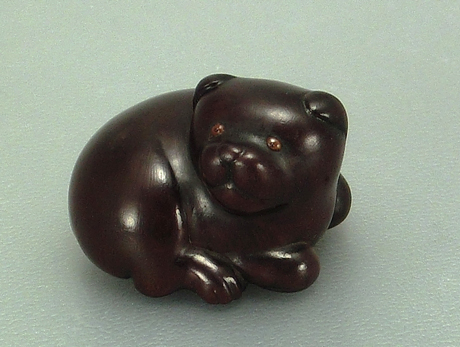 (L) Puppy
Wood Unsigned 19th C 32㎜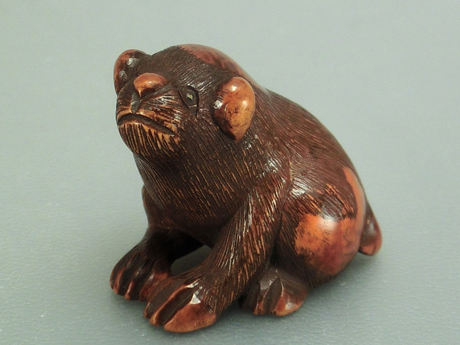 (R) Puppy
Wood Signed SHORAKU 19th C 34㎜
And here is a one-of-a-kind 18th century Netsuke
of an entertainer and a puppy: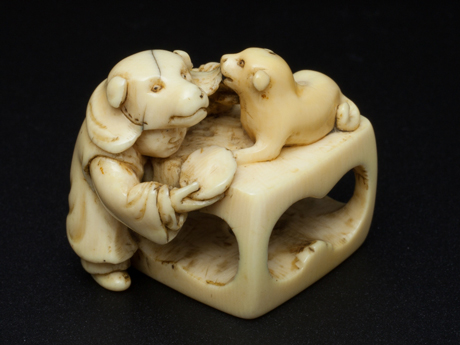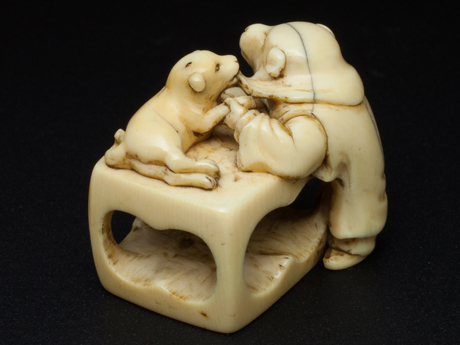 Entertainer with Puppy Ivory 18th C 28㎜
A Netsuke depicting an entertainer wearing a dog-face headgear feeding a puppy on a pedestal presumably in an attempt to teach him a trick.
By the Tokugawa Iemitsu shogunate era (1624-1645), trick-performing dogs were already an entertaining spectacle in venues such as Shijokawara in Kyoto.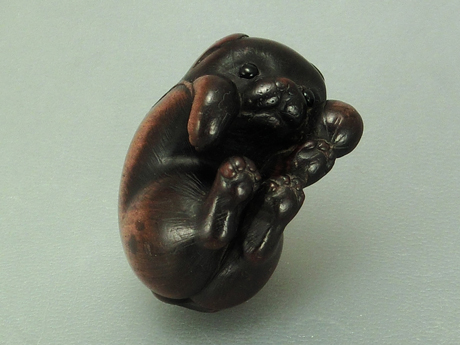 Puppy and Temari Ball Wood Signed MASATOMO 19th C 37㎜
Yukari Yoshida
SAGEMONOYA Gallery Tokyo
SAGEMONOYA Newsletter back Number